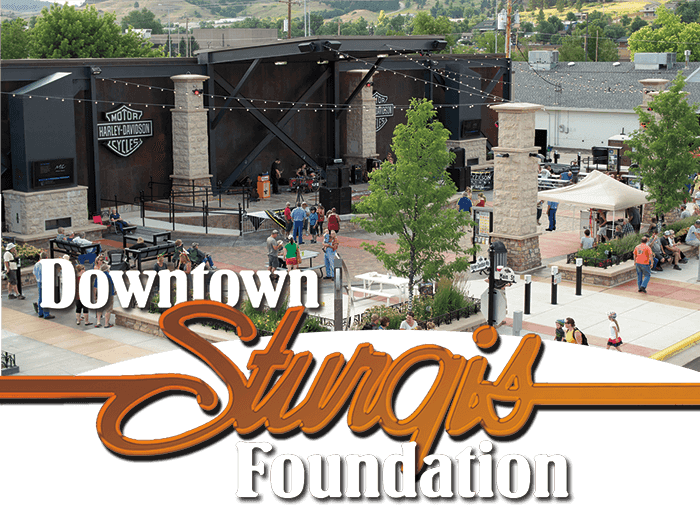 Sign Up for this Exciting New Opportunity from the Downtown Sturgis Foundation
Tell Sturgis shoppers what's going on in your store with the purchase of an outdoor sign.
The sign is steel, 65″ tall, 27″ wide, and has a 36″ base length with industrial locking casters (when locked, it stays put even in strong winds!)
The upper half is permanent, the lower half is interchangeable and can be made to order.
Contact a board member for price matching options!
(The signs will not be allowed during Rally.)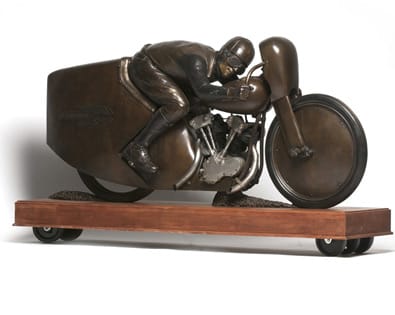 This life-size bronze replica of Joe Petrali on his 1936 Harley-Davidson Knucklehead Streamliner was recently purchased and donated to the Downtown Sturgis Foundation. The statue is on display on Sturgis Main Street in front of Wells Fargo.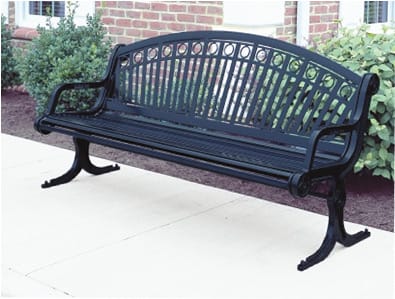 Recognize Your Organization or Loved One By Placing a New Bench or Permanent Sculpture on Legendary Sturgis Main Street.
The Downtown Sturgis Foundation is a tax-exempt 501(c)(3) non-profit organization started in 2013. Its mission is to foster economic and community development by creating a vibrant business district rich in appeal and distinct to Legendary Downtown Sturgis.
Through its tax-exempt status, the Foundation is able to assist caring people who desire to help revitalize the City's core. Through financial donations, donors can make a positive impact on the quality-of-place for downtown Sturgis. The Downtown Sturgis Foundation makes it easy for donors to achieve their charitable goals.
Donors can contribute today through outright gifts of cash in order to acquire items such as sculptures, benches, landscaping, etc.
Donors can contribute tomorrow by designating a portion of an estate to the fund.
The Downtown Sturgis Foundation accepts all levels of contributions.
For more information on how you can join in the transformation of Legendary Downtown Sturgis, please contact any of these Foundation board members.
For questions regarding the IRS 501(c)(3) tax exemption, please contact Karen Simmons-Parks, CPA. Karen serves as the Downtown Sturgis Foundation's financial consultant. She can be reached at
karen.simmons@karensimmonscpa.com
.